MISSION STATEMENT
The Neshaminy community builds futures by empowering each child to become a productive citizen and a lifelong learner.
DISTRICT BELIEFS
The Neshaminy community believes that . . .Children are the future.All people can learn.
People learn in different ways and at different rates.
Achievement is realized through challenge.
Trust promotes creative problem solving.
All people have worth.
Laughter, joy, and hope are essential for a quality life.
Success builds self-esteem.
Valuing diversity strengthens our society.
People have a responsibility to themselves and others.
Family is the cornerstone of society.
A quality education is a right.
Excellence in education requires support, sacrifice, and involvement from the total community.
All people have the right to a safe and healthy learning environment.
ABOUT US
The Neshaminy School District covers 27.6 square miles in historic Bucks County, PA (northeast of Philadelphia) serving approximately 70,000 residents. Neshaminy has 10 schools educating over 9000 students from the boroughs of Hulmeville, Langhorne, Langhorne Manor, Penndel, and the townships of Lower Southampton (encompassing Feasterville and Trevose) and Middletown. The first school in the area was established in Langhorne in 1836, and the District as we know it today was formed in 1950. Neshamimy is an Indian name, a reminder of the Lenape Indians who lived along the Neshaminy Creek, which runs through the center of the District. The area grew rapidly in the 1950's as one of the nation's first modern planned suburbs, Levittown, was constructed at the southeastern portion of the District, replacing the farmland there.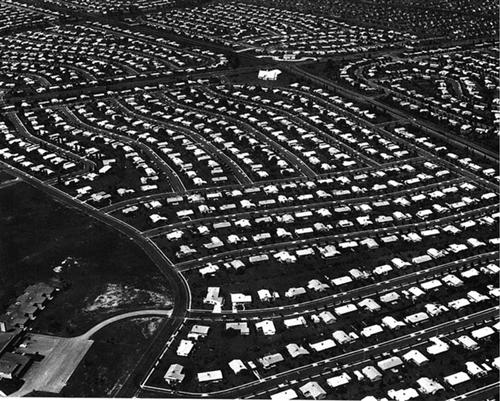 Levittown in the 1950's Bucks County was founded in 1682 by William Penn. Bucks County is home to many historic sites, including the Mercer Museum, Washington Crossing Historic Park, Pennsbury Manor, and Pearl S. Buck House. Situated in the southeastern Pennsylvania, Bucks County is bounded by the Delaware River and Trenton, NJ to the east, and the historic city of Philadelphia to the southwest.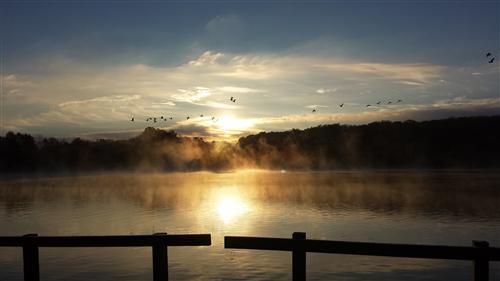 Core Creek Park, Middletown Township
Neshaminy School District currently operates 6 elementary schools, 3 middle schools and 1 high school in a K-4, 5-8 and 9-12 configuration. The Neshaminy Virtual Academy offers a quality program of online instruction with local support. The District draws strength from a highly supportive community that has a rich history of involvement with all aspects of education.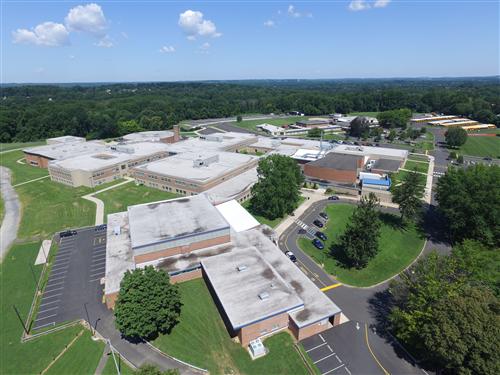 Neshaminy High School